Nationwide Crime Scene and Biohazard Cleanup Specialists
Steri-Clean is your source for comprehensive and compassionate crime scene cleanup and biohazard removal.
+
years of industry experience
K+
happy & satisfied clients
states served across the country
+
5 star reviews received
Crime Scene Cleanup and Biohazard Removal Specialists
Steri-Clean is your source for comprehensive and compassionate crime scene cleanup and biohazard removal. Founded in 1995 by renowned cleanup expert Cory Chalmers, Steri-Clean's purpose is to provide remediation services that combine expertise with empathy. At Steri-Clean, we understand the emotional toll and safety concerns associated with the aftermath of traumatic events. To that end, we partner with homeowners, business owners, and government agencies to provide respectful cleanup of biohazards such as blood, bodily fluids, animal waste, and other contaminants. 
Our mission is to deliver the highest level of cleaning and restoration services with a human touch, ultimately restoring the site of a crime or other biohazard to its original state. Each of our technicians is trained to handle virtually any biohazard cleanup with courtesy, professionalism, and compassion—it's the least we can do to help our customers get through some of the most trying times of their lives. Our teams restore trauma scenes and peace of mind using the latest remediation equipment, ethical and effective biohazard cleaning products, and proven safety procedures.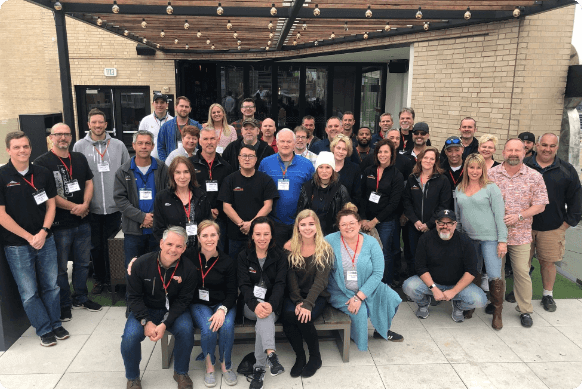 Biohazard Removal and Crime Scene Cleanup Services
Crime scenes, hoarding situations, and other biohazardous scenarios require a delicate balance of technical expertise and humanity. That balance is the core of all our services. We make it our mandate to instill confidence and provide empathetic support for every customer. When you need a homicide cleanup, biohazard remediation, or any of our other cleanup services, we'll be there for you.
Contact a Steri-Clean company near you if you have come up against the difficult task of a homicide cleanup, unexpected death, biohazard removal, or infectious disease outbreaks. Our teams have extensive experience dealing with life's tragedies, including understanding and helping hoarders. Don't worry. We're serious about protecting your privacy. As leaders in the biohazard remediation industry, you can count on us to resolve your situation discreetly, efficiently, and quickly, whether you require trauma scene cleanup or other biohazard cleaning service. We're here to help.
Steri-Clean Frequently Asked Questions
Who is the CEO of Steri-Clean?

Cory Chalmers is the president and CEO of Steri-Clean, Inc. Cory is well known across the United States as a biohazard removal and hoarding expert on the A&E TV series "Hoarders." A former paramedic and fireman, Cory brings decades of administrative and field experience to what he considers his most important role yet—crime scene cleanup and remediation.

What does Steri-Clean do?

Steri-Clean helps homeowners, business owners, and government facilities clean, disinfect, and remediate biohazardous scenes in times of crisis. From crime scenes to meth labs, Steri-Clean's mission is to provide high-level remediation and peace of mind. Visit our blog to learn more about what we do and why we do it. 

Do you offer crime scene cleanup and biohazard removal after normal business hours?

Yes. Our highly trained experts are available 24/7, 365 days a year. We're here for you when you need us.

How Do I Contact Steri-Clean?

Let Steri-Clean's professional cleaning services help you through the most trying of times with crime scene cleanup, biohazard removal, and remediation for other traumatic events. Reach out online or call 888-577-7206 to find a Steri-Clean team near you. Our experienced professionals are standing by, 24 hours a day, 7 days a week, 365 days a year, to support you.
From The Happy And Satisfied Customers