Biohazard Cleanup, Remediation And Disposal Experts
Almost 30 Years of Biohazard Remediation
There's more to biohazard cleanup than one would assume at first glance. Blood and other bodily fluids create the risk of pathogens and contagions that are potentially harmful to everyone present. Steri-Clean is adept at providing professional, discreet decontamination for a variety of clients. We are proud to work with:
Commercial Property Management

Industrial Plants / Facilities
Police / Fire Departments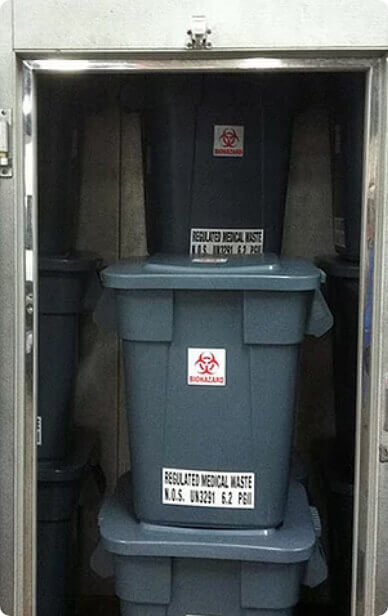 We are proud to be one of the most trusted providers of biohazard remediation and cleanup services.
At Steri-Clean we understand that every situation, client, and building is unique. We are determined to give everyone the same respect, compassion, and empathy that we would wish to receive. Our professional technicians drive discreet vehicles and are available 24/7 on any day of the year, ready to immediately answer your call.
Biohazard Disinfection, Decontamination, and Removal
Dangerous viruses and bacteria, such as COVID-19, Hepatitis B and C, and HIV, can potentially live on improperly disinfected surfaces for weeks. Blood and other bodily fluids can carry these viruses as well as other airborne contagions.
Steri-Clean uses our advanced, proprietary equipment, technology, and processes to restore and ensure the remediation of your biohazard emergency. Before they begin, our professional technicians test and inspect the scene to understand the scope of the situation. They are trained to thoroughly and skillfully clean and disinfect every area that has had possible contact with contaminants. When the scene is disinfected, a follow-up test can be performed to ensure proper procedures have been used and the area is once again "Safe to Occupy."
Steri-Clean's Biohazard Removal, Disinfection, and Decontamination Services Include:
OPIM (other potentially infectious materials)
Steri-Clean works with most major insurance agencies to lessen the financial impact on your family or business. Our goal is to give you the support you need to recover from your disaster. Some insurance carriers and other entities cover our services in full, meaning you may not have to pay anything.
Let Steri-Clean help you take the first steps in your healing process.