Trust Steri-Clean to Help Restore the Safety of Your Home
Pets are a loved and loving part of many households, but they can make messes that are harmful to the homeowners and even to themselves. Even the best homeowners can experience animal waste issues, whether you had a renter with an unruly pet, an infestation, or even your own animal suffering from health issues.
You should never let cat poop, dog poop, pet feces, or other types of animal waste linger in your home. The best thing to do is get a professional animal waste cleanup company to remediate the problem before the potentially harmful pathogens, including escherichia Coli (E. Coli), Salmonella, Tapeworm, and Giardiasis, have a chance to infect the health of the people and pets living in your home. Fortunately, Steri-Clean is here for you.
The overpowering odor of cat urine is the least of your worries in a home. The smell can permeate every room and part of your house, including the structure and the items within. It can create ammonia sensitivities in those who don't suffer from any kind of respiratory issues, and in those that do have respiratory or health problems, it can be even more dangerous. Steri-Clean offers urine cleanup and odor removal treatments to transform your house back into a safe, odor-free, home.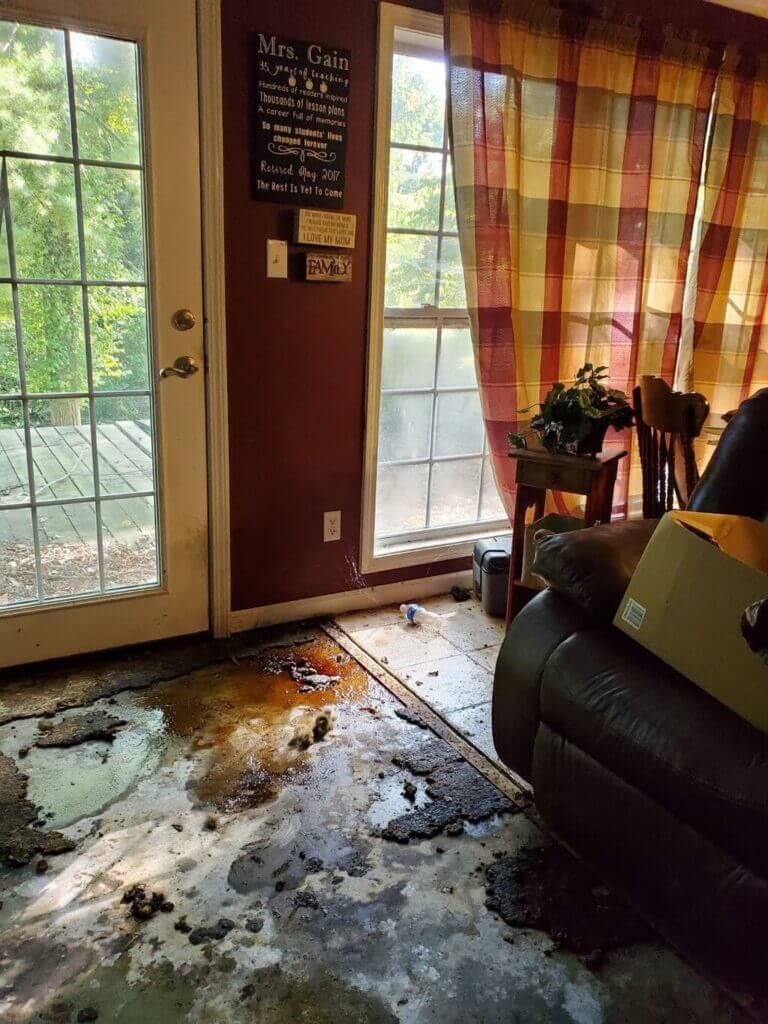 Animal waste cleanup can be as simple as mopping the floor or it can be far more intensive. Let Steri-Clean restore the safety and structure of your home. We begin with an inspection so that we know the extent of the damage and can provide you with an estimate and make sure we're on the same page. In some cases, if the saturation is more severe, we may have to remove sections of your floor, subfloor, carpet, and drywall. In all cases, we'll use the least invasive technique possible that will work for your particular situation. We use our proprietary cleaning agents and techniques to remove contaminants and ensure the safety of your home. Once your home is returned to its former glory, we will provide you with a "Safe to Occupy" certificate.