Steri-Clean has been Performing Blood Cleanup Services for Almost 30 Years
If you have had an accident or an injury has affected your home, motor vehicle, or business, you need a cleanup company that will respond immediately and serve your needs with compassion and care. Regardless of the extent of the injury, when blood contaminates a surface, everyone who comes in contact with it could potentially be in danger. There's no time to lose. Steri-Clean has been serving communities with blood cleanup for almost 30 years. Trust our experience to remediate, disinfect, and restore the safety of your property.
Proper blood cleanup and decontamination are crucial. Without it, highly contagious bloodborne pathogens can remain on surfaces for weeks. Some of the viruses and bacteria you should be concerned about are:
Staph and Strep Infections

Gastroenteritis-salmonella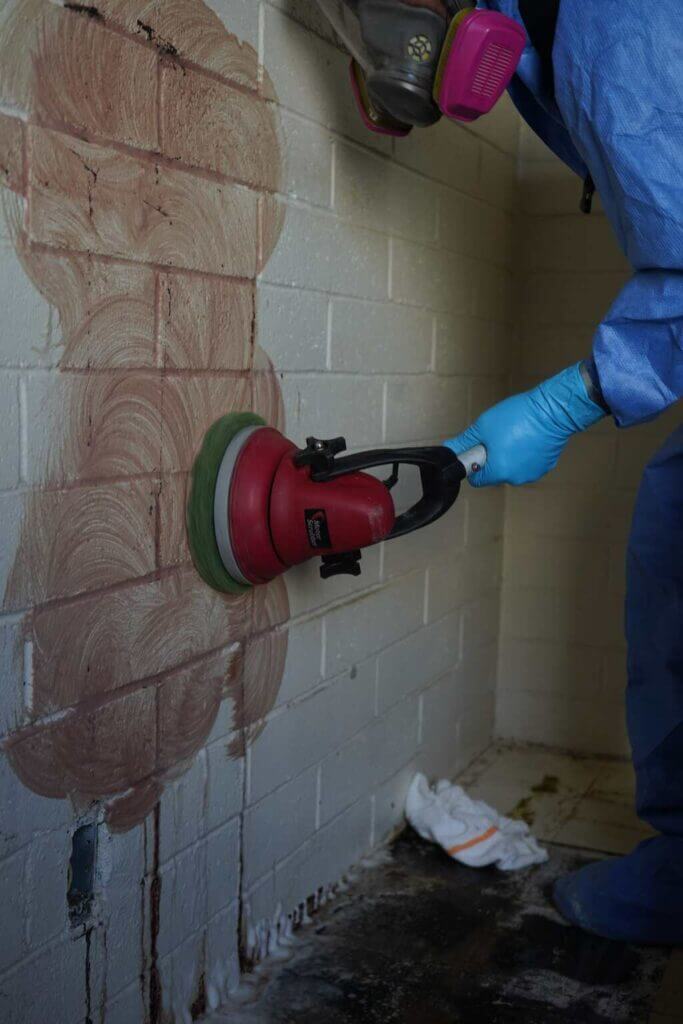 Blood Cleanup Services, Decontamination, Remediation, and Restoration
Blood cleanup is a dangerous process that should never be attempted by a non-professional without the proper equipment or disposal areas. Don't wait to contact Steri-Clean about your home, workplace, or other environments. When it comes to blood cleanup, the safety of everyone involved depends on calling experienced industry professionals to handle the situation with care and confidence. Our professionals are discreet, professional, and, most importantly, available at any time of the day, any day of the year—24/7/365.
Areas that have been affected by blood should always be considered dangerous. Steri-Clean knows what life-threatening bacteria and pathogens could be lurking on every surface, and we disinfect and decontaminate effectively using our advanced, proprietary equipment, processes, and EPA registered cleaning and disinfecting agents. Our technicians are trained according to all existing codes and safety practices to thoroughly clean every potentially affected area. Upon completion, we can provide you with a "Safe to Occupy" certificate.
Some of our services include:
Roadway / Traffic Accidents
Blood / Bodily Fluids Cleanup

OPIM (other potentially infectious materials)
When a tragedy or disaster blindsides you, the financial impact can be devastating. Steri-Clean partners with most major insurance carriers in the country to give varying degrees of coverage to our customers. Sometimes, no out-of-pocket expenses are required at all.
Structural elements, flooring, furniture, clothing, and any other contaminated item at a trauma scene are health risks to anyone who comes in contact with them. Steri-Clean relies on decades of experience to identify every potential threat from bloodborne bacteria, viruses, and other pathogens. Professional blood cleanup technicians clean and decontaminate the scene and its contents using EPA-approved products and proprietary biohazard remediation equipment. 
Professional blood cleanup services may be required for these and other scenarios: 
Crime scene cleanup

Suicide cleanup

Homicide cleanup

Roadway/traffic accidents

Trauma accidents

Industrial accidents

Infection control
From industrial buildings to residential properties, an accident or crime can often create a biohazard scene. Professional cleaning services can create a safe and healthy environment and provide much-needed empathy and support.
Why Choose Steri-Clean for Blood Cleanup Services?
Since 1995, Steri-Clean has provided professional and compassionate blood cleanup and other biohazard services for organizations and individuals. Our highly trained technicians are experts at neutralizing health risks, restoring properties, and providing empathy and understanding. With locations across the U.S., Steri-Clean is committed to remediating biohazards and providing peace of mind for our clients.
Steri-Clean's Blood Cleanup Process
Steri-Clean's blood and crime scene cleanup services adhere to regulations and recommendations from organizations like the EPA and OSHA. Each location also complies with federal, state, and local regulations for the remediation and disposal of blood and other biohazards. The regulations and guidelines ensure the safe cleaning and disinfecting of areas and items exposed to blood. 
Cleaning up blood after a traumatic event is a detailed and dangerous endeavor requiring specialized knowledge, equipment, and products. A Steri-Clean biohazard cleaning team begins the blood cleanup process with a focus on safety. Each technician follows industry standards for personal protective equipment (PPE), suiting up with a biohazard suit, protective mask, face shield, gloves, and other safety gear as needed. The team then follows a proven strategy for bloodborne pathogen cleanup to safely restore a property and eliminate the spread of pathogens.   
Trauma Scene Assessment
The first step is an OSHA-mandated employee-safety hazard assessment of the scene by a trained professional. The assessment step helps a cleaning team take the safest and most comprehensive action to isolate and remove the dangers.
Scene Control
When not contained using professional tools and methods, bloodborne pathogens can spread quickly. Steri-Clean follows OSHA's recommended cross-contamination protocols to isolate and secure a biohazard scene to prevent pathogens from infecting other areas.  
Contaminated Material Removal
Professional biohazard cleanup specialists rely on experience and training to track down all possible items and areas at risk of contamination. Removing contaminated items can be a long process and may include the removal of flooring, furniture, and decor. It's critical to take a step-by-step approach to safely identify and remove infected material and ensure it's isolated.
Cleaning, Disinfecting, and Deodorizing
Once the scene is contained and the biohazard threats minimized, the team tackles blood spill cleanup for every potentially contaminated area. Biohazard technicians deliver complete remediation following industry standards and using EPA-approved products and specialized equipment. 
Decontamination Verification 
When blood cleanup and disinfecting are complete, a technician uses adenosine triphosphate (ATP) testing to ensure the area is safe and contaminant-free. After the scene passes the ATP test, it can be released and is safe for occupancy. 
You can only get this level of detail and expertise from a professional remediation company. If you need professional blood cleanup, count on Steri-Clean to restore the scene and protect all involved.
Contact Steri-Clean for Blood Cleanup Services
When a tragedy or disaster blindsides you, the financial impact can be devastating. Steri-Clean partners with most major insurance carriers in the country to give varying degrees of coverage to our customers. Sometimes, no out-of-pocket expenses are required at all. Discover how Steri-Clean can help minimize a traumatic event's impact — call or contact us online.