Affordable, Compassionate, Discreet Suicide Cleanup Company with Nearly 30 Years of Experience
Suicide cleanup is something you never want to and never should have to deal with. When an unexpected death results in the need to quickly clean up blood, bodily fluids, and decomposition fluids, you need to partner with a company that will respect your privacy by keeping the cleanup discreet while also working quickly and compassionately.
When the coroner and investigators have removed the deceased and are finished with the investigation, the family is left to clean up the rest. You should never have to take that on yourself, but bodily fluids that remain at the scene will compromise the safety of anyone who lives there.
Even more importantly, statistics show that people who are forced to clean up the scene where a loved one committed suicide are 75% more likely to commit suicide themselves. The trauma of losing a loved one to suicide is great enough. Please don't traumatize yourself even more, and let Steri-Clean perform this difficult task for you.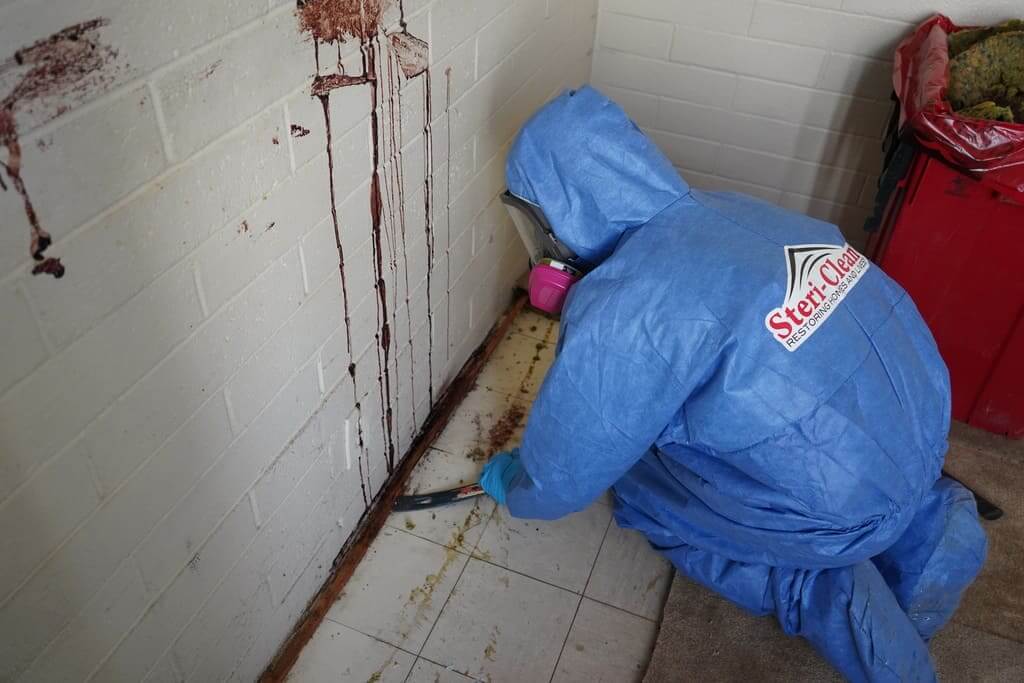 Federal Regulations Regarding Suicide Cleanup
Blood-borne viruses and pathogens, such as Hepatitis, can survive outside a body for days or weeks. Fortunately, Steri-Clean is skilled at disinfecting, decontaminating, and restoring areas quickly and effectively. Our team uses hospital-grade, EPA-approved cleaners and disinfectants for bodily fluid and blood cleanup.
Many federal laws outline the necessary protective equipment and training that is needed before any person or company should be allowed to clean up after a suicide or trauma. Biohazard waste must not be disposed of in a landfill or transfer station. There are plenty of regulations and laws that dictate proper procedures when disposing of biohazardous waste. Proper packaging of soiled items is required along with proper disposal with a licensed medical facility. Steri-Clean is equipped, trained, and experienced in following all these procedures.
Trust Steri-Clean to provide the support you need in affordably restoring your property and making it a safe place to live. Upon completion of our services, we can provide a "Safe to Occupy" certificate.