St. Louis Crime Scene Cleanup
St Louis Crime Scene Cleanup Phone Number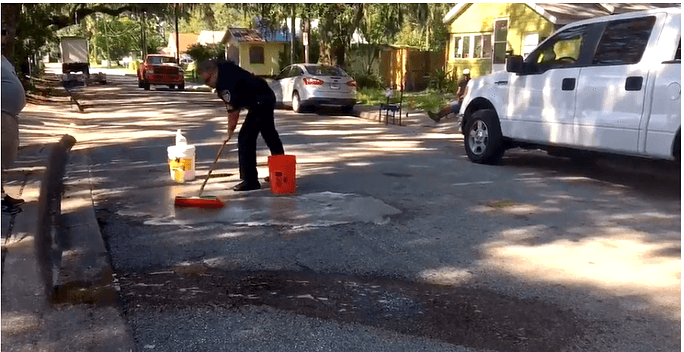 Why Choose Steri-Clean St Louis for Crime Scene Cleanup
Qualified professionals should handle crime scene cleanup after a traumatic event. Our team is highly trained in biohazard remediation and forensic cleanup techniques. We wear hazmat suits to safely sanitize affected areas while protecting ourselves and the public from potentially infectious materials. Trust the leading crime scene cleanup company in St Louis, MO, to dispose of hazardous waste and restore your property correctly.
Crime Scene Services Offered
Steri-Clean Missouri offers complete crime scene cleanup services. We fully equip ourselves to provide suicide cleanup, homicide cleanup, unattended death cleanup, blood spatter removal, and other biohazard remediation. Our technicians use hospital-grade disinfectants and advanced PPE during the cleanup process. Additional services include hoarding cleanup, tear gas residue removal, meth lab decontamination, vehicle accident cleanup, and more.
Best St. Louis Crime Scene Cleanup Services
For fast, professional crime scene cleanup services in St Louis, Steri-Clean Missouri is the top choice. Our locally owned and operated business has an outstanding reputation and 5-star customer reviews.
St Louis Crime Scene Cleanup Services Cost
Steri-Clean Missouri provides affordable crime scene cleanup in St. Louis. Contact us for an estimate based on your unique situation. Our reasonable prices make professional biohazard remediation accessible when you need it most. According to St Louis Government Crime Scene Costs Information, rates for crime scene cleanup can vary significantly based on the specifics of each case. We aim to offer competitive pricing without sacrificing quality service.
Contact Steri-Clean Missouri Today
For professional, compassionate crime scene and biohazard cleanup services in St. Louis, choose Steri-Clean Missouri. Contact us 24/7 at (314) 900-1040 to learn more or request service. Our locally owned company serves St. Louis with discretion and care during difficult times.
Steri-Clean St Louis Reviews
Don't just take our word for it - see what customers say about Steri-Clean Missouri's crime scene cleanup services in St Louis, Missouri. Our exceptional ratings and positive reviews reflect our commitment to compassionate, quality biohazard remediation.
"Steri-Clean St Louis handled the crime scene cleanup with utmost professionalism and compassion, restoring peace to our home." - Jane Thompson, St Louis
St Louis Crime Scene Cleanup FAQs