Cape Coral Crime Scene Cleanup
In the heart of Florida, Steri-Clean stands out as a beacon of relief for Cape Coral residents needing professional and compassionate Cape Coral Crime Scene Cleanup services. Recognizing the critical importance of swift and discreet response, our team ensures the seamless restoration of your space. Learn more about our comprehensive crime scene clean up services, and let us help you in these trying times.
Cape Coral Crime Scene Cleanup Phone Number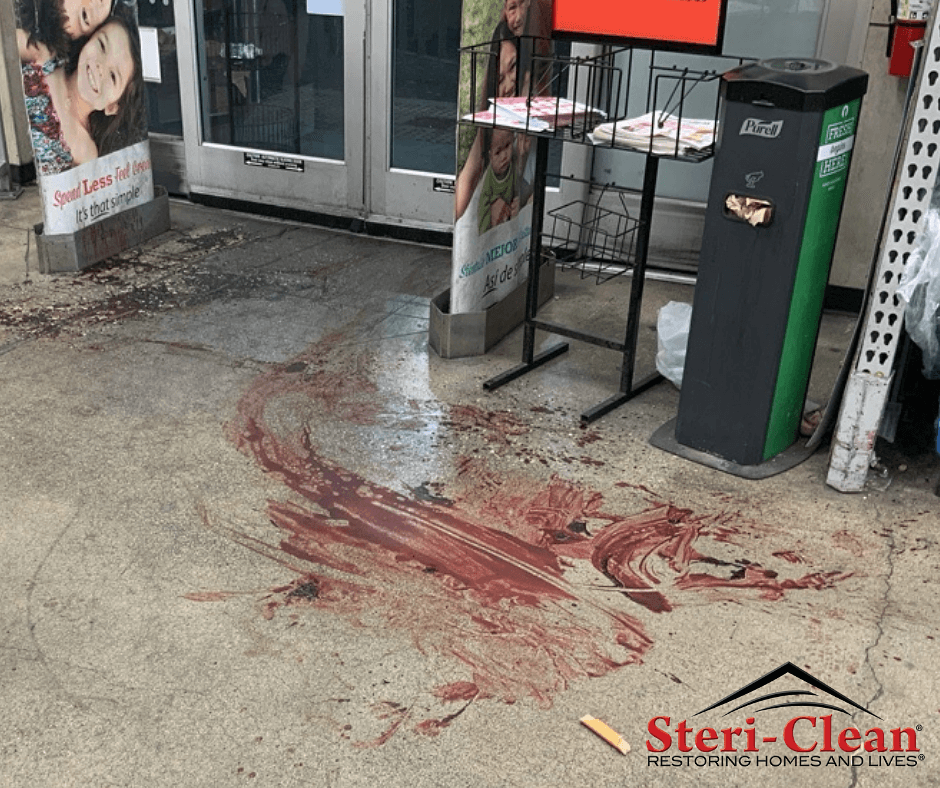 Why Choose Steri-Clean Cape Coral for Crime Scene Cleanup
Choosing Steri-Clean Cape Coral means entrusting your space to experts in crime scene cleanup in Cape Coral, FL. Our dedicated team, with a robust understanding of biohazard and hazmat cleanup, works diligently to restore peace and safety to your environment. Discover the Steri-Clean difference here.
Crime Scene Services Offered
Steri-Clean offers a comprehensive suite of services tailored to your needs, from biohazard remediation to blood cleanup. Our Florida extreme cleaners are equipped and ready to handle any situation, ensuring your space is clean, safe, and restored. Explore our diverse biohazard remediation and blood cleanup services today.
Crime Scene Cleanup Company Cape Coral, FL Prices
Understanding the cost concerns, Steri-Clean provides transparent and fair pricing for all Cape Coral crime scene cleanup services. While prices vary, our team assesses each situation individually, ensuring you receive a detailed and accurate estimate helping you make informed decisions without added stress.
Process of Crime Scene Cleanup
Navigating the aftermath of a crime scene is a delicate and complex journey. At Steri-Clean, we ensure a comprehensive and respectful approach to damage restoration and hazmat cleanup. Below is the detailed step-by-step process that our dedicated team follows to restore your space to its original condition:
Step 1: Initial Assessment
Upon arrival, our experts thoroughly assess the affected area, identifying the extent of the damage and the required cleanup measures. This initial evaluation is crucial in formulating a detailed and effective cleanup plan tailored to the situation's specific needs.
Step 2: Advanced Cleaning Techniques
Our team employs advanced cleaning techniques and equipment to meticulously remove all traces of biohazard materials, ensuring complete sanitation and decontamination of the area. Every detail, from removing biological materials to restoring damaged property, is handled with utmost care.
Step 3: Emotional Support
In addition to the physical cleanup, Steri-Clean prioritizes the emotional well-being of those affected. We work discreetly and compassionately, providing support and assistance throughout the process. Our team actively coordinates with law enforcement and other relevant authorities to ensure professional handling of all aspects of the cleanup.
Step 4: Coordination with Authorities
Our team seamlessly coordinates with law enforcement and other relevant authorities, ensuring all aspects of the cleanup comply with regulations and are handled with utmost care and professionalism.
Step 5: Final Walkthrough
Post-cleanup, our team conducts a final walkthrough to ensure the complete restoration of the area, guaranteeing your peace of mind and safety as you move forward.
By choosing Steri-Clean, you select a partner dedicated to helping you navigate this challenging time with expertise, compassion, and unwavering support. Your path to recovery and restoration begins with us.
Additional Crime Scene Resources for Cape Coral Residents
Contact Steri-Clean Cape Coral Today
In your time of need, turn to Steri-Clean for reliable and professional Cape Coral crime scene cleanup. Contact us at (239) 932-4001 and let us help restore calm and safety to your life. Your peace of mind is just a call away.
Cape Coral Crime Scene Clean Up FAQs