Extreme Cleaning and Decontamination Services in Cape Coral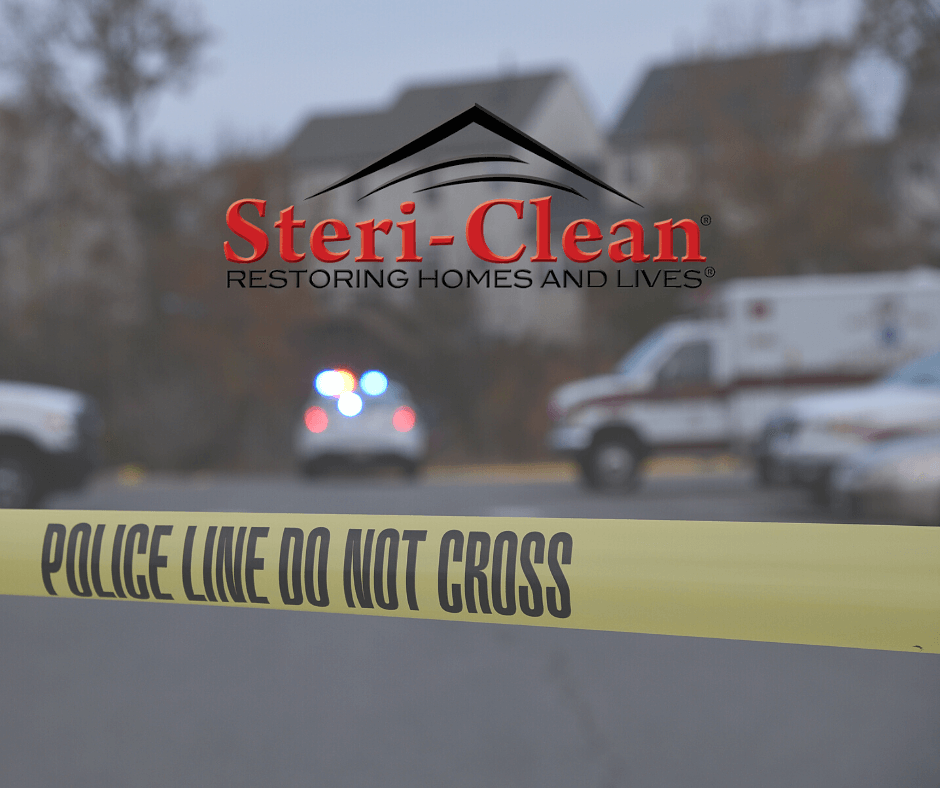 Why Choose Steri-Clean for Extreme Cleaning in Cape Coral
Choose Steri-Clean for reliable and comprehensive extreme cleaning services in Cape Coral. Our dedicated team excels in biohazard remediation, ensuring your environment is clean and safe. We prioritize your well-being, delivering timely and efficient decontamination services in Cape Coral. Call us today at (239) 932-4001 and experience the Steri-Clean difference.
Services Offered In Cape Coral
At Steri-Clean, we offer extensive services tailored to meet your specific needs. Our team is highly trained and experienced in handling various cleaning and decontamination scenarios with utmost precision and care.
Crime Scene Cleanup

 
Our professionals adeptly clean and restore areas affected by a crime scene, eradicate all incident traces, and ensure the space becomes safe and habitable again.
Biohazard Remediation

 
We specialize in cleaning and disposing of biohazardous materials, safeguarding your environment from potential health risks. Our methods comply with all relevant regulations, ensuring safety and efficiency. Learn more about our Biohazard Remediation services.
Hoarding Cleanup

 
Our compassionate and dedicated team assists in hoarding cleanup, helping restore homes to a clean, organized, and livable condition while ensuring the dignity and respect of the individuals involved. Discover our Hoarding Cleaning Services.
Specialized Cleanups

 
Whether it's blood, decomposition, or rodent infestation, we have the expertise and equipment to handle the cleanup thoroughly, leaving the area sanitized and safe. Our team is committed to restoring your peace of mind in these distressing situations.
Meth Lab Cleanup

 
Meth labs leave behind hazardous residues that can pose serious health risks. Our team is skilled in the comprehensive cleanup and decontaminating of former meth lab sites, ensuring the area is free from harmful substances. Explore our Meth Lab Cleaning Services.
Rodent Cleanup

 
Rodent infestations can cause significant damage and health hazards. We provide effective and efficient rodent cleanup services, ensuring the elimination of contaminants and the prevention of future infestations. Please find out about our Rodent Cleaning Services.
Trust our experts for thorough, compassionate, and reliable service, ensuring your environment is clean, safe, and restored to its optimal condition. Your peace of mind is our priority at Steri-Clean.
House Cleaning Cape Coral
Are you looking for house cleaning services near me? We offer comprehensive house cleaning services in Cape Coral, ensuring your home is spotless and comfortable. Our team handles all aspects of cleaning, leaving your home refreshed and revitalized.
Additional Resources for Cape Coral Residents
Contact Steri-Clean Cape Coral Today
Choose Steri-Clean for all your extreme cleaning needs in Cape Coral. Contact us today at (239) 932-4001, and let us restore cleanliness and safety to your environment.