Florida Extreme Cleaning and Decontamination Services
Steri-Clean has been at the forefront of biohazard and crime scene cleanup in Florida, offering unparalleled expertise and a commitment to safety. Serving various cities across the state, we ensure that every corner of Florida has access to our top-notch services.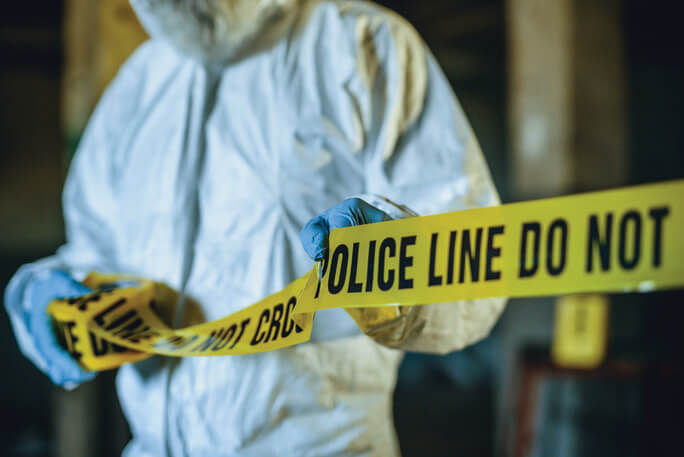 Why Choose Steri-Clean for Florida Extreme Cleaning Services
Steri-Clean isn't just another cleaning service; we're a team of professionals dedicated to providing compassionate and thorough cleaning services during distress. Our proprietary cleaning processes and solutions are designed to handle the most challenging situations. Moreover, our adherence to Florida state laws ensures that our services are practical and compliant.
Decontamination Services Florida Near Me
Our comprehensive decontamination services ensure that every nook and cranny is free from potential hazards. Understanding the importance of timely decontamination, we're always ready to serve, ensuring the health and safety of our clients. Our specialized Orlando Decontamination Services are just a call away for those in Orlando.
Decontamination Services Florida Cost
The complexity and size of the job determine the cost of our services. However, we pride ourselves on offering competitive pricing without compromising on the quality of our services.
Florida Extreme Cleaning Services Prices
We offer a range of services, each priced based on the job's specific requirements. Don't hesitate to contact our team for a detailed breakdown and customized solutions.
Hazardous materials require specialized handling. Our hazmat cleanup process ensures that these materials are handled safely, preventing potential harm.
Florida Extreme Cleaning Services Reviews
"Our experience with Steri-Clean was exceptional. They were professional, timely, and understanding during a difficult time." - Jane D., Tampa.
"Steri-Clean's team was thorough and compassionate. Highly recommend their services." - Mike L., Naples.
Florida Decontamination Contact Phone Numbers
For any queries or service requests, don't hesitate to get in touch with our offices at:
Florida City List and Services Offered
Steri-Clean is proud to serve numerous cities across Florida, ensuring that every resident has access to our unparalleled extreme cleaning and decontamination services. Whether you're in Naples, Orlando, Palm Beach, or any other city, our dedicated team is always ready to assist. Below, you'll find a comprehensive list of our city-specific pages and the specialized services we offer in each location. Navigate through to find detailed information tailored to your city and its unique needs.
Trust Steri-Clean For Your Florida Extreme Cleaning Needs
Steri-Clean remains committed to serving the people of Florida with our exceptional extreme cleaning services. Our team is always ready to assist, ensuring you can move forward in a clean and safe environment. Contact us today for any inquiries or to schedule a service.
Florida Decontamination FAQs
The three levels include general cleaning, disinfection, and sterilization. At Steri-Clean, we ensure that each level is meticulously executed based on the situation's specific needs.
Important Resources and Regulations for Florida Residents
Florida has stringent regulations and resources in place to ensure the safe and effective management of biomedical waste and hazardous materials. It's crucial for businesses and individuals alike to be aware of these guidelines to ensure the safety of the community and the environment.
Florida Department of Environmental Protection on Hazardous Waste: The Florida Department of Environmental Protection offers a comprehensive guide on hazardous waste resources. This includes information on universal wastes like batteries, electronics, mercury, and pesticides. They also provide details on the School Chemical Cleanout Campaign, which aims to clean out improperly stored chemicals in schools.
Florida Firefighter Cancer Decontamination Grant Program: The Florida Firefighter Cancer Decontamination Grant Program was established to help protect firefighters from hazardous, cancer-causing chemicals. This program provides financial assistance to fire departments to procure equipment, supplies, and training designed to mitigate exposure to these harmful chemicals.
Florida Department of Health on Biomedical Waste: The Florida Department of Health provides a detailed overview of the biomedical waste program in the state. This includes guidelines for the proper management of biomedical waste, training resources, and information on how to handle biomedical waste generated at home. The department emphasizes the importance of proper waste management to protect health care workers, sanitation workers, and the general public from potential risks.
By staying informed and adhering to these guidelines, we can ensure a safer and healthier environment for all Floridians.